CONSTRUCTING A TWO CLASSROOM BLOCK AT MITI CHARAKA PRIMARY SCHOOL
CONSTRUCTING A TWO CLASSROOM BLOCK AT MITI CHARAKA PRIMARY SCHOOL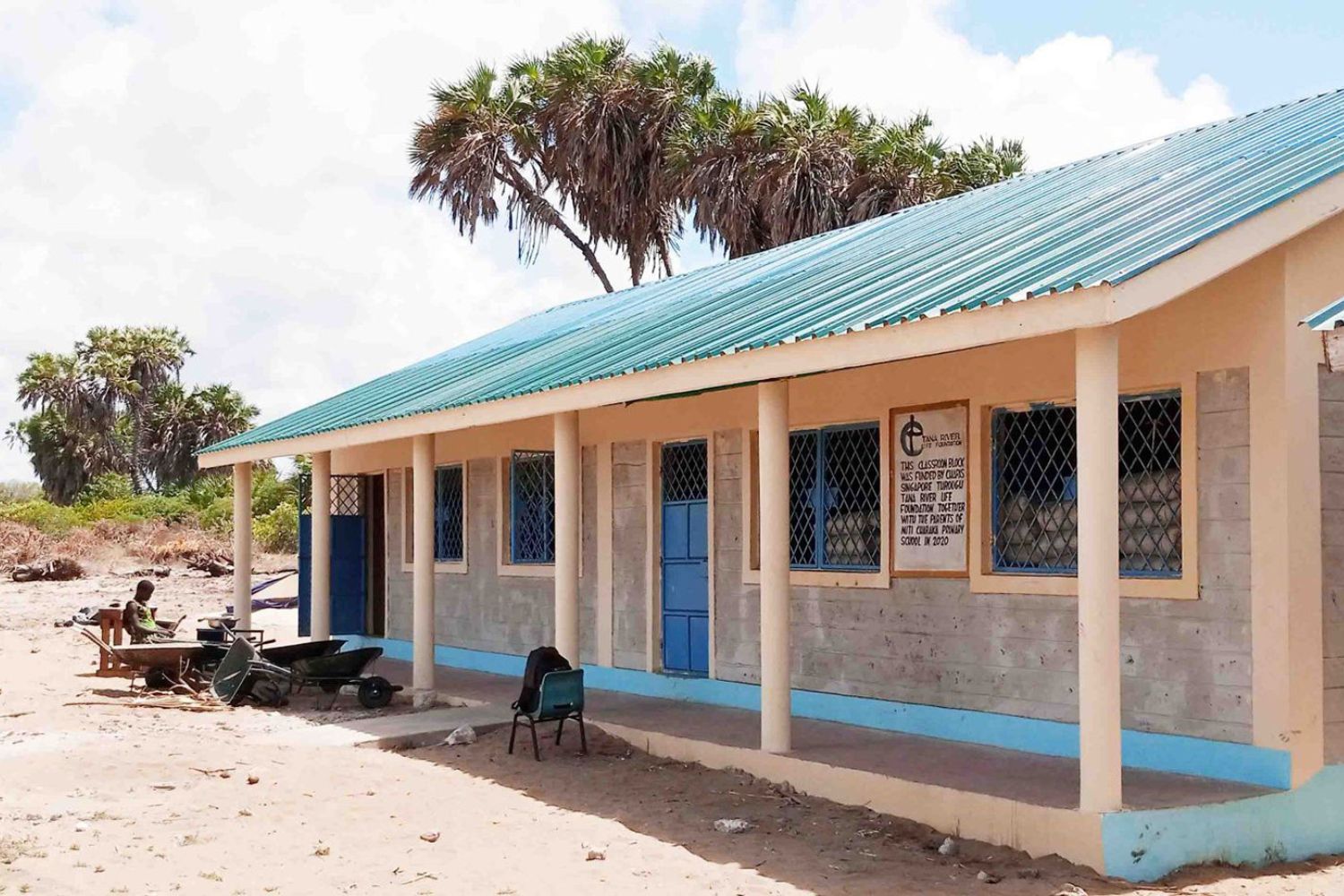 Images courtesy of Tana River Life Foundation
Our Response
CHARIS provided S$24,000 to Tana River Life Foundation to fund the construction of two classroom blocks for Miti Charaka Primary School. The availability of permanent classrooms enables a more conducive learning environment for the entire local community around Miti Charaka who have children studying in the primary school.
The current school enrolment is 354 children.
Tana River Life Foundation (TRLF) serves in the field of long-term human development in Kenya. The work of TRLF empowers people so they can independently make a better life for themselves and their larger communities in freedom and dignity.
TRLF has also started a Public Schools Upgrading Programme since 2018 to improve the public school infrastructure across the Tana Delta, benefiting both primary and secondary schools. These projects in the programme benefit the most marginalized and needy communities from all tribes and religious backgrounds, giving the people dignified ownership over their own development.
Miti Charaka Primary School was identified to be in urgent need of refurbishment. It is one of the most dilapidated school in the Tana Delta, with a large student enrolment, comprising of children of subsistence farmers, indigenous hunter-gatherers, and fishermen.