AIDING THE COVID-19 BATTLE IN NEPAL
AIDING THE COVID-19 BATTLE IN NEPAL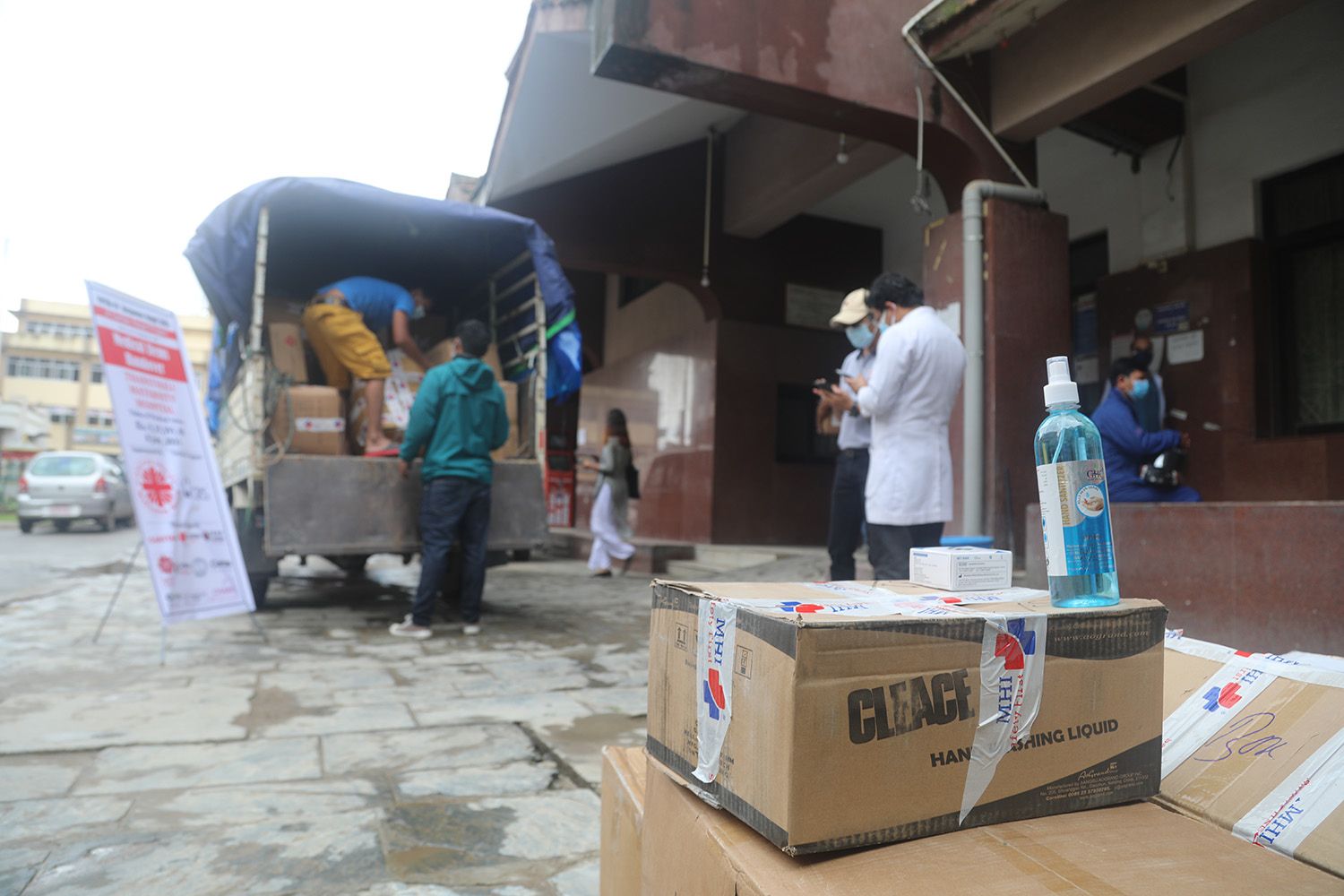 Images courtesy of Caritas India, CHARIS
Update as of 16th July 2021
A meeting with Caritas Internationalis and their member organizations was held on the 16th of July and updates on the progress of the "COVID 19 Response Nepal, 2021" joint appeal was given.
2,542 home isolation kits containing (surgical masks, hand sanitizers and liquid soap, a digital thermometer, a pulse oximeter, disposable gloves and paracetamol), were distributed to poor families affected by COVID-19. 80% of these households reported that these increased their ability to monitor symptoms.
180 oxygen cylinders and 72 oxygen concentrators were also distributed and 5,990 volunteer and health professionals have also received Personal Protection Equipment (PPE). After delivery of these supplies to 12 hospitals, 80% of hospitals reported an improved capacity to manage caseloads.
Communication channels and helplines have also been established to broadcast COVID-19 risk mitigation spots and provide technical support to health centers.
Thanks to your generosity in supporting Caritas Nepal's efforts in improving quality of healthcare, the people of Nepal have been better equipped to tide through their second wave of COVID-19 infections and are better prepared to cope with future breakouts.
Our Response
CHARIS has pledged S$60,000 to Caritas Nepal (CN) to support their efforts in improving quality of healthcare. This includes the distribution of oxygen cylinders, oxygen concentrators personal protection equipment to 12 hospitals and the supporting of existing isolation centers with blankets, beds, medical equipment, medicines and isolation kits that include basic hygiene items, masks, sanitizers and thermometers. Isolation kits were also distributed to homes through CN regional offices.
Since late November 2020, Nepal has seen a steady decrease in its COVID-19 cases. However, attitudes towards disease prevention measures have become lax as the arrival of the new COVID variant and the return of 1 million labour migrants from outbreak areas in India back to Nepal, saw a steep spike in COVID-19 cases
Between April 1 – April 10 2021, the number of daily confirmed cases jumped from 152 to more than 9,500, surpassing its peak of 5,743 cases in October 2020. More than 100,000 persons have also been isolated at home. The surge in numbers crippled the country's healthcare system as the Health Ministry said that "the cases have spiked beyond the capacity of the health system and hospitals have run out of beds."
The Catholic Relief Services (CRS) and Caritas Nepal (CN) made a rapid assessment on May 7-9th 2021, and have identified the need for oxygen cylinders, IPC and PPE supplies and testing kits and means to support those in home isolation.
On May 10 2021, the Ministry of Health and Population (MoPH) issued an urgent appeal for support.