FINDING RELIEF FROM THE EXTREME HEAT
FINDING RELIEF FROM EXTREME HEAT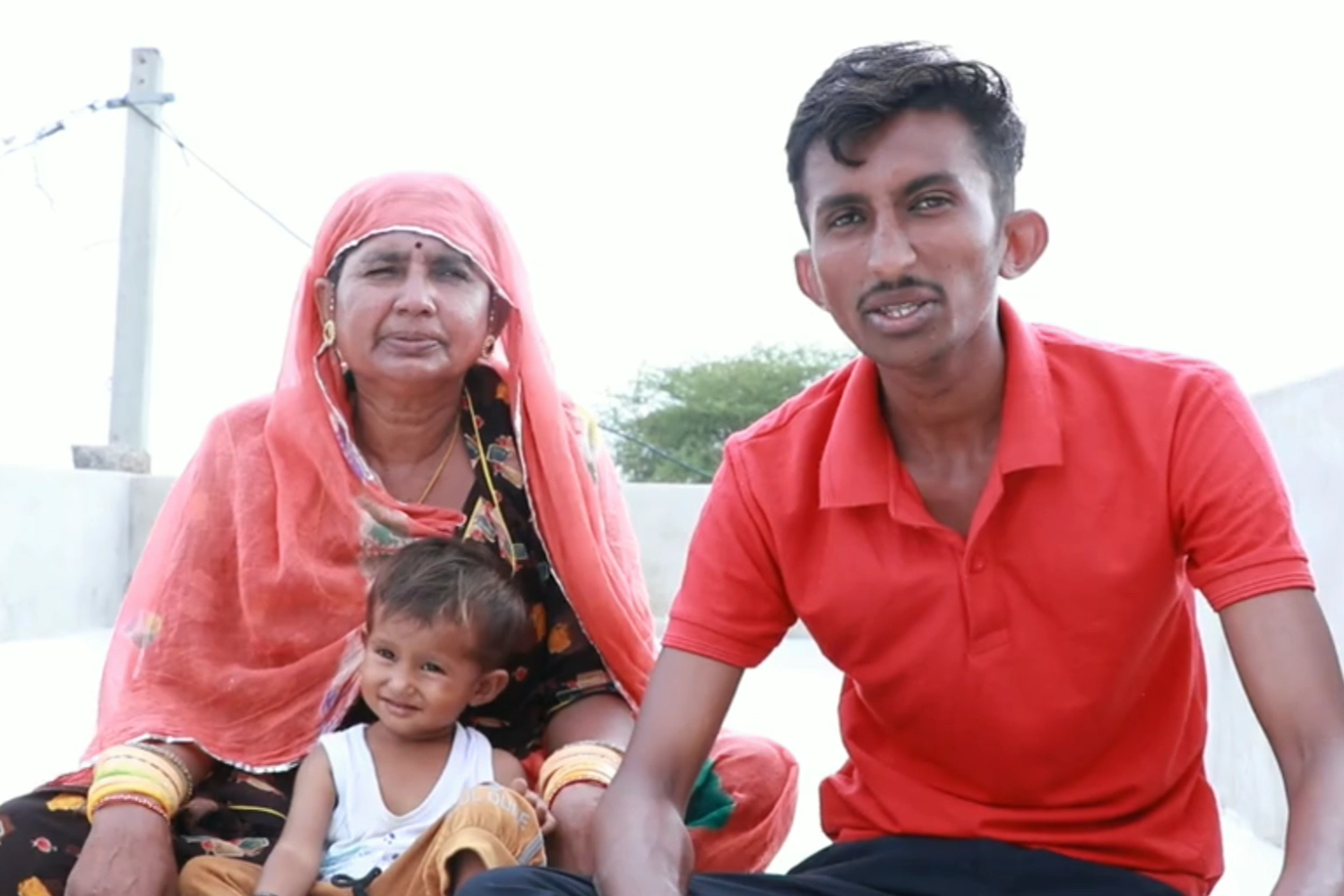 Wagha Ram (right), a beneficiary of Caritas India, together with his family. (Photo Credits: Caritas India)
In several states of India, the heatwaves earlier this year were disturbing the health and emergency services and have increased strain on water, energy and transportation, resulting in power shortages and even blackouts.  
Wagha Ram, a beneficiary of Caritas India, shares that with the heat reflected paints received, the roofs have significantly cooled during the summer, and the houses are also protected from seepage during rains. This has been beneficial, as prior to this, they could not stay in their concrete homes due to the high temperatures causing their roofs to heat up.  
CHARIS committed $30,000 to support Caritas India's humanitarian relief operations and efforts to help the vulnerable community in Rajasthan manage the extreme weather conditions. With the funds provided by CHARIS, cooling centres have been set up in 2 hotspots to provide shades to 250 people. In the slums, 200 roofs have been retrofitted by reflectors and additionally, 200 roofs of pucca houses have been painted by white paint, reducing heat by approximately 4 – 6 degrees Celsius inside the houses.  
To read more about how CHARIS has funded this cause, visit here.